What could our 3D projection options mean for your event?
Superior images on a 28-metre wide décor;
Three-dimensional depth both in the décor and the content;
Razor sharp HD quality;
All display methods possible;
From simple PowerPoint presentation to full 3D animation;
Custom backgrounds with moving animations;
Spectacular addition to your event: blow your guests away.
Technical specifications
The décor consists of three décor walls:
Projection wall left; 9,6 x 6 metres
Projection wall middle; 11,2 x 6 metres
Projection wall right; 9,6 x 6 metres
The three projectors offer various projection options per décor wall. This enables you to present picture in picture, a normal PowerPoint presentation or a custom designed 3D animation with moving images to name just a few. Other specifications are available upon request from our account or project managers.
Curious for a sneak peek of some of our custom-made décors with animations?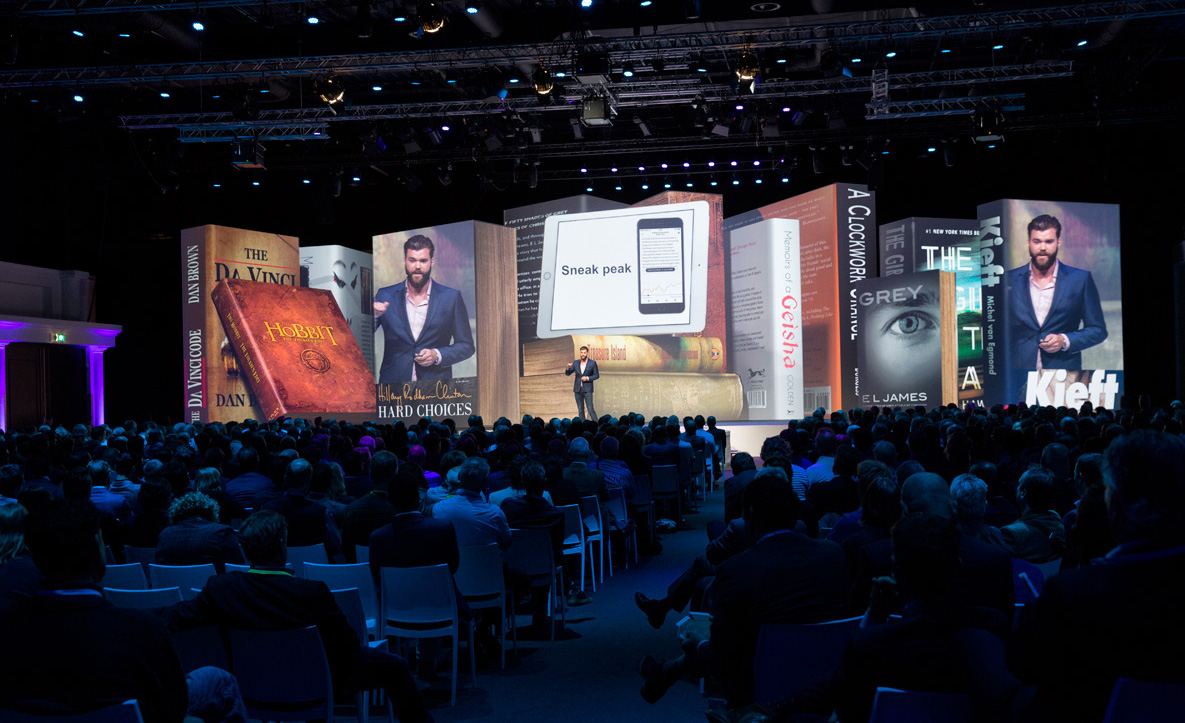 More information?
Want to know more about the possibilities of our 3D décor for your meeting? Or are you curious to know the prices of the various backgrounds? Our sales team would love to provide you with that information.
Contact us