4K projection options
Real razor sharp display of all content, even for the guests in the back of the room;
Maximum immersion thanks to our 24-metre wide décor;
Transfer your message in a way people will never forget;
More impact thanks to the ambilight background technology that changes to match the colour of your presentation;
Infinite display options;
Custom backgrounds or use of your own material.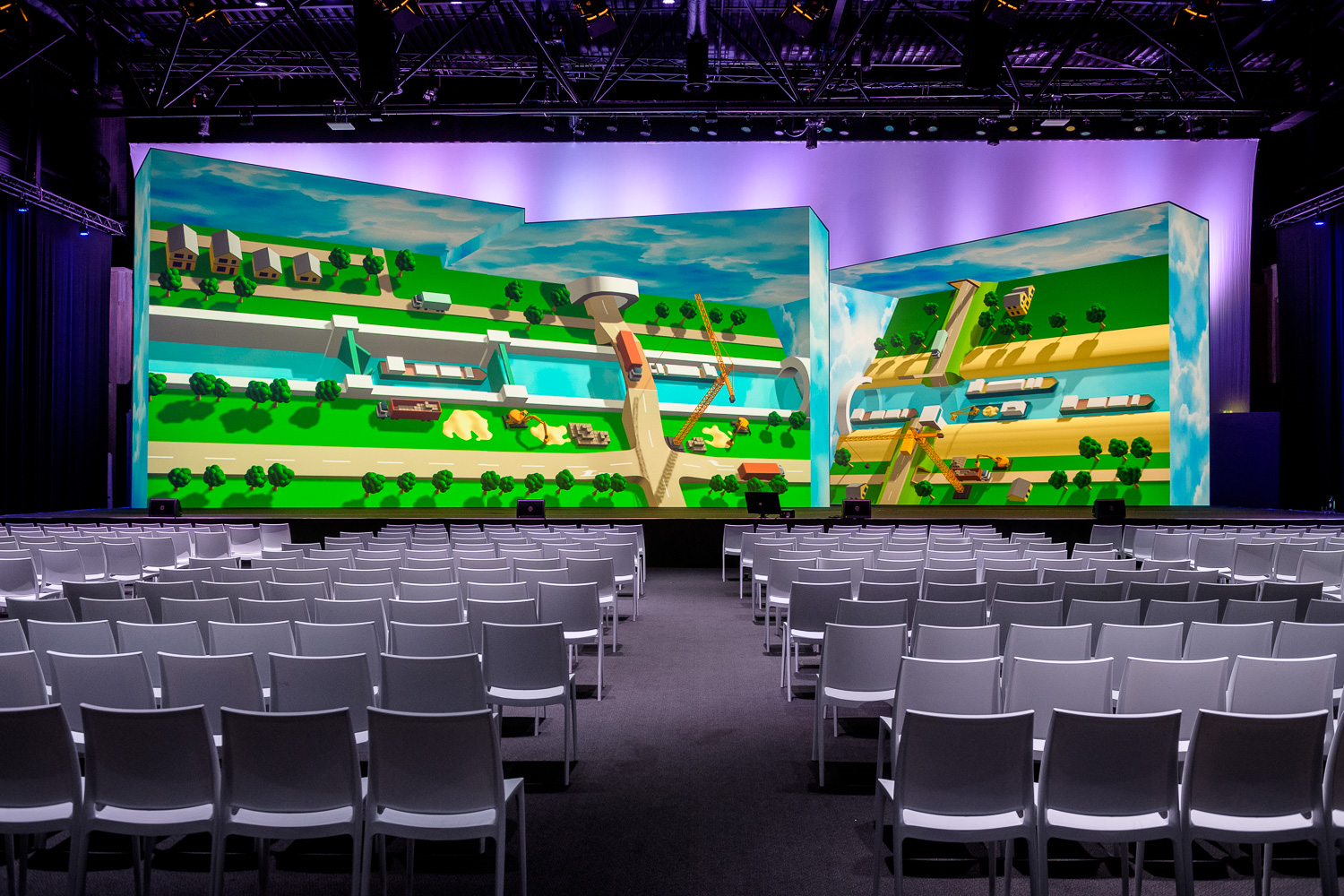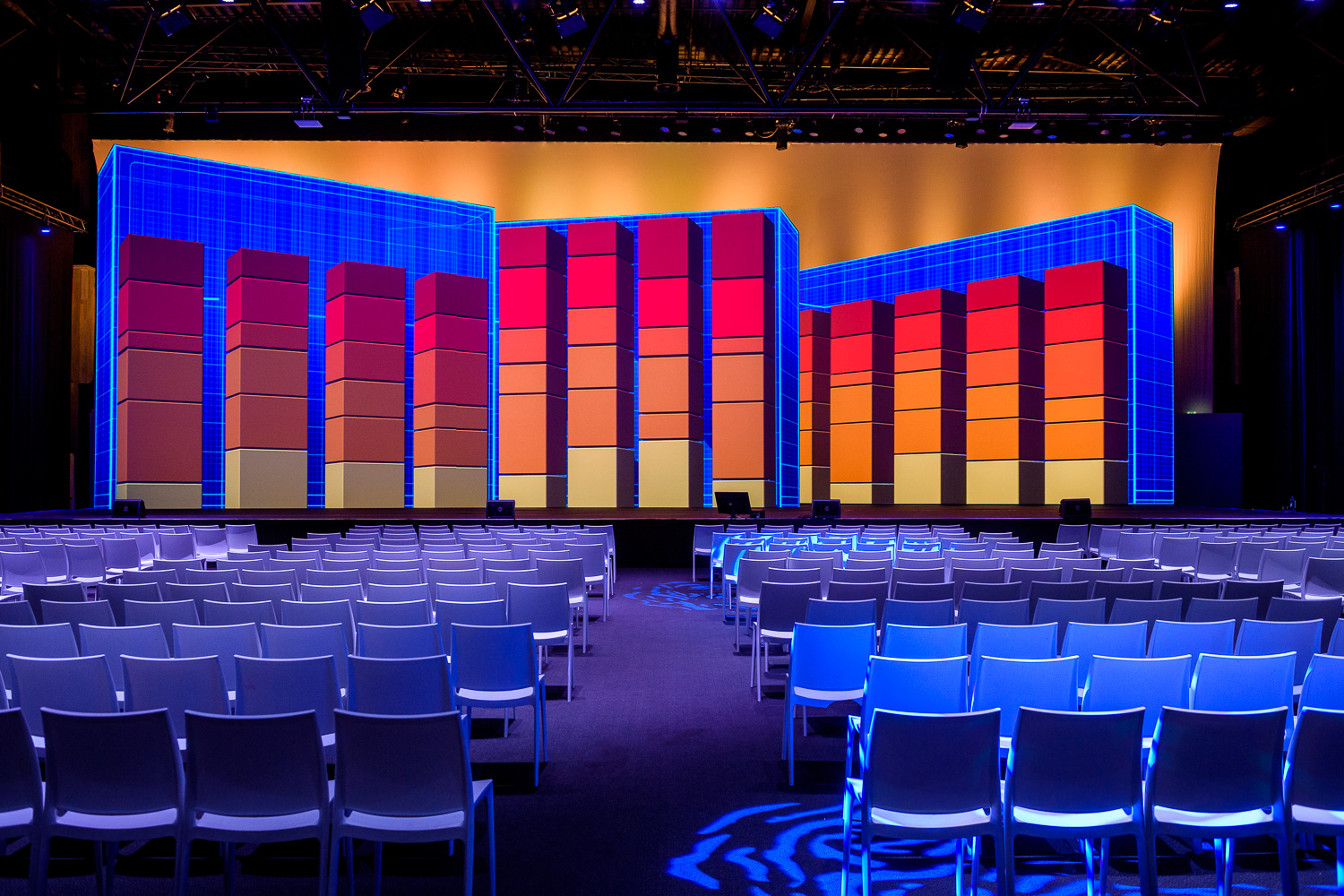 Technical specifications
The 4K décor consists of two separate décor walls with a total surface area of over 184 m2.
Projection wall left: 15,0 x 7,7 metres
Projection wall right: 9,3 x 7,0 metres
With its two new, powerful projectors, all display methods are available in razor sharp quality and at the highest possible resolution. Think of Picture in Picture presentations, a normal PowerPoint presentation, livestreaming or a custom designed animation with moving images.
Behind the 4K décor, we use ambilight background technology, offering the possibility of background colours matching the colour of your presentation, content or corporate identity.
Curious for a sneak peek of a custom-made décor with animations?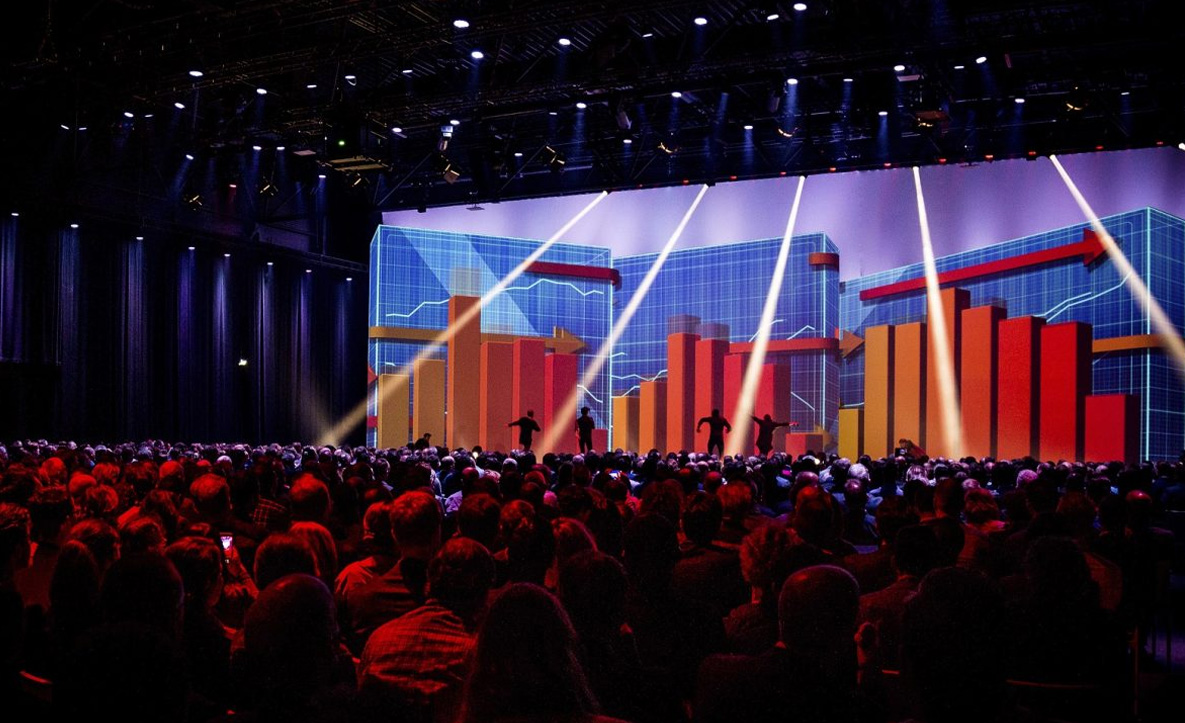 More information?
Want to know more about the possibilities of our 4k décor for your meeting? Or are you curious to know the prices of the various backgrounds? Our sales team would love to provide you with that information.
Contact us